I just have to recommend Burlington Kitchen Renovations. Thank you for the care and attention you gave us. It was a massive expense for us and we were full of anxiety, but you guys were awesome how you walked us through your processes. Thank you.
Matthus Sharpe
2020-11-21
Very pleased with our new kitchen and centre island. What a change it has made. We decided to go with an off white cabinetry and are so glad we did. Thanks again.
Excellent service from start to finish. Beautiful design. Julie from Burlington Kitchen Renovations is masterful at her interior designs. Thank you so much….it's hard to conceptualize but now that we see it completed, we just love it.
Richard Barrera
2020-11-05
My wife and I recently used Burlington Kitchen Renovations for a full major kitchen renovation. Super happy with the results. Renovations can be messy but these guys kept it to a minimum.
Just had our new kitchen installed in my 2nd house by Burlington Kitchen Renovations. Super easy process cause you guys made it simple. Professional and courteous and always ensuring we were happy along the way.
Our house is over 100 years old…it was as tough job making a new kitchen fit into this older house but you guys did a great job in combining a more modern look, keeping it extremely functional but also perserving the look of our old house. Great job. Thanks
Major kitchen renovation was completed in a timely manner, even thougth there were swamped with all the requests coming in during COVID - your service was stellar. Thanks
Darrel Burrell
2020-09-24
Our breakfast nook and new u-shaped island is awesome. We just love our new kitchen renovation. You guys kept us informed along the way which was appreciated. Tell your team…Thanks
This is our second small kitchen renovation with Burlington Kitchen Renovations and again we are really happy with the outcome. The new island looks great. Thanks
Happy Wife, Happy Life - my wife is very happy with the small kitchen renovation we had completed. Your team is awesome to work with and we just wanted to publicly say … Thank you.

Copy to clipboard
Burlington Kitchen Renovations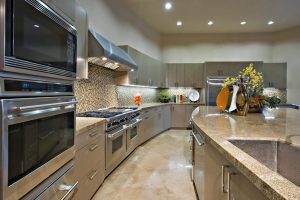 At Burlington Kitchen Renovations we are always looking for the newest trends in fashion so that we can offer our new and recurring clients new looks and more importantly kitchens that are able to fit their lifestyle.
The idea of having a product that fits your lifestyle is something that a lot of brands try to exploit these days. We are not actually trying to get on the bandwagon as much as we are trying to prove a point.
The way that you go about your life is probably not going to be altered by a new phone or gadget. Renovating your kitchen does have the power to reshape the way that you cook, the way that you eat, and the way that you interact with other people in your home. Take that for a change of lifestyle!
There are a lot of companies out there that may have gone astray a little bit from what they originally do. They are called kitchen renovations, but they help you with your bathrooms and your outdoor patio as well. We don't do that! We believe that there is just so much that we have to offer in the realm of kitchens that all of our services are geared towards them. Things like fixing your cabinets and countertops are part of our day to day routine!
Learn More About
Burlington Kitchen Renovations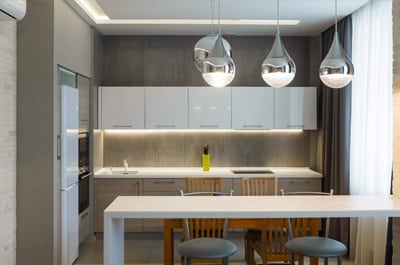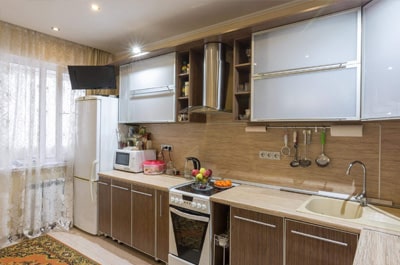 We already talked about how we are a company that wants to make sure that we are always at the forefront when it comes to style and functionality. Again, let's get real everyone is going to tell you that. Here is something that they won't tell you. We test out a lot of our own designs so we have an idea of what could work. We understand that different people have different needs so that means it is important for us to get to know what you are looking for before we can start offering the worlds most celebrated type of stove. We try to be down to earth and really have clear communication all across the board!
With this particular service, what we are doing most of the time is taking what you have and trying to bring new life into it. Even smaller things like a new paint job can really help renovate an area. Of course, our renovations are not limited to only painting your kitchen a different color. We have been known to fix up different types of details that could come and damage the kitchen. We have also been known to shift and move things around to allow you to be able to use the space that you have a lot better.
This is kind of like the mothership for us as a company. All of the other things that we do fall directly under this main service. Basically, if we want to stay on the general side of what we do here we would say we do everything! We really want people to come in and feel like when it comes to what they want to have in their kitchens nothing is off the table. Sure, we can show you some previous examples of our work that you can inspiration from, but we are not limited to a catalog!
If you are ever in the kitchen you know how big of a help kitchen cabinets can be. It is not just about having a storage space it is about having all of the necessary tools within your grasp. That is why most people only feel comfortable cooking in their own home. These cabinets, especially those made of wood, are known to wear down a lot over time. We can help them maintain proper functionality even after a couple of years of use.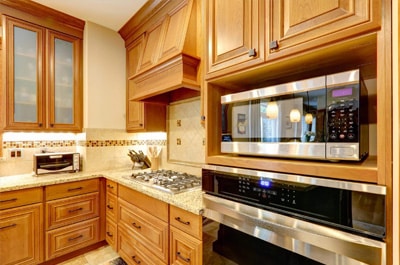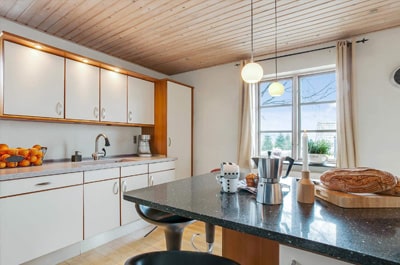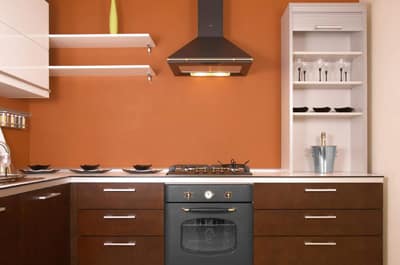 Kitchen Design
Countertops
Custom Cabinets
If you had the opportunity to take an empty space and turn into a kitchen what would you do with it? Better yet, what would you want in your current kitchen that you don't have now? Add those things plus a touch of style and you can start to see the things that we are able to do with our kitchen design services!
A lot of times it seems like the people who built the kitchen or designed it for that matter, have never cooked a day in their lives. We want to make sure that all of the assets and spaces that present in a kitchen have a reason to be there. It mostly starts with having countertops that allow you to have enough room to work with.
We already talked about how important cabinets are to the overall functionality of the kitchen. That is why we believe it is also important for us to highlight the fact that we build custom cabinets. Everyone has their own needs when it comes to the space they need for storage and how they want their cabinets set up. That is why we have decided to provide our clients with the possibility of having custom cabinets built!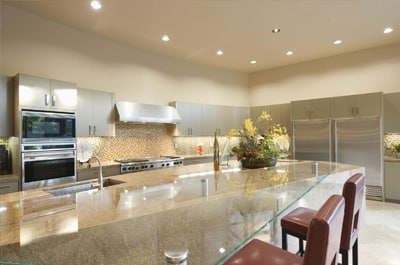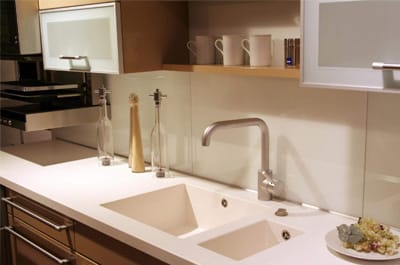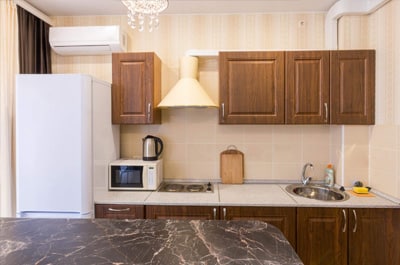 A few of the most common questions we hear from customers. We are always available to answer questions for you. Should you have any questions please reach out to us.
If you are looking into building a new kitchen or having some adjustments made to your existing kitchen, we hope you are since you have read this far, don't hesitate to give us a call or contact us.
We are always eager to hear about new projects that you may have in mind. We can clear up any doubts that you may have about our services as well!
Friends of Burlington Kitchen Renovations:
If you are in the Hamilton area check out our friends at Hamilton Kitchen Renovations
Looking for Cabinet Refinishing, check out Cabinet Refinishing Edmonton
Check out our service partner in Toronto for Bathroom Renovations Toronto
To be honest I just really liked working with the guys at Burlington Kitchen Renovations. The process was not stressful and they were just very understanding the whole time. If I was planning on renovating my kitchen again I would give them a call! - Laurel B.
I am in construction and I had a couple of my clients ask if they could bring in Burlington Kitchen Renovations to work on the kitchen for their new home. I have been able to see how they work, first hand and I can truly say that they are some of the best in the business! - Conner K.
My experience with Burlington Kitchen Renovations was great all around. That is why I have no problem recommending that you give them a call! - Lucy V.